Exclusive catering
Accademia del Monsù
Our exclusive catering service aims to provide high-quality and personalized service that takes care of every detail, from the dishes to the presentation, in order to meet the needs and preferences of even the most discerning clients.
Accademia del Monsù
Un catering per matrimoni attento ai dettagli e alla qualità dei servizi di ristorazione
L'Accademia del Monsù è un catering siciliano che si concentra sulla preparazione di piatti tradizionali della cucina mediterranea. I "monsù" erano i cuochi francesi che lavoravano per la nobiltà siciliana nel periodo barocco.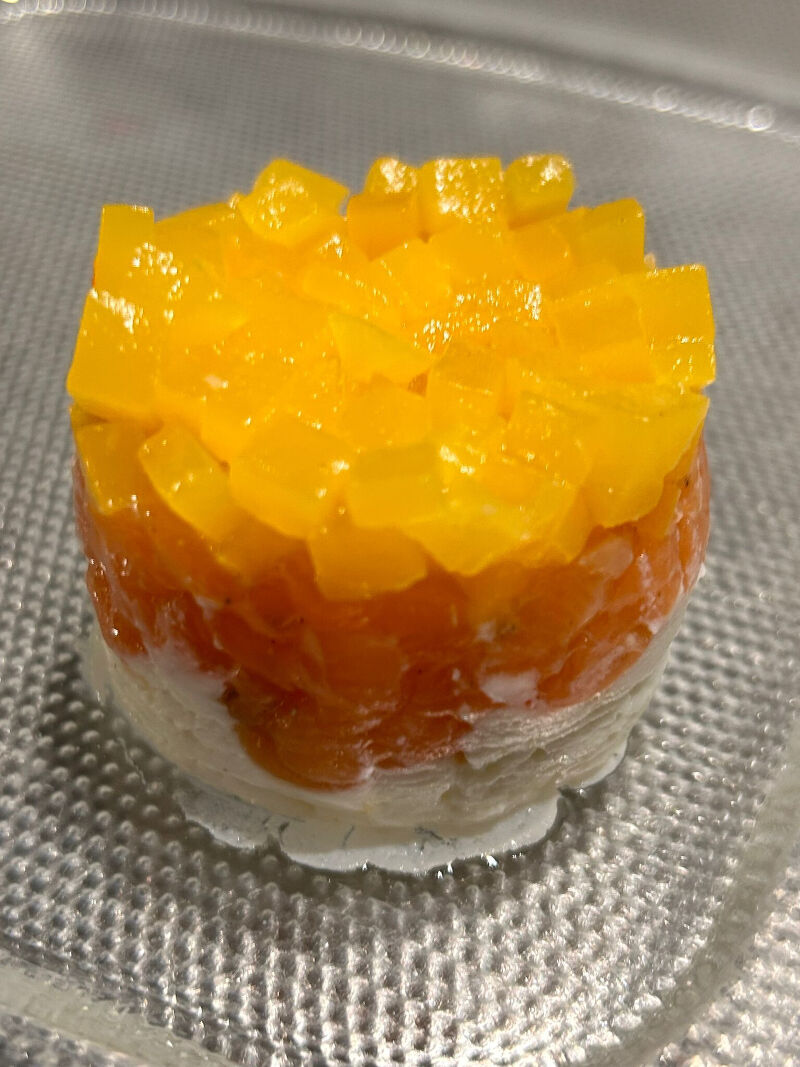 L'Accademia del Monsù offre un'ampia gamma di piatti con un'attenzione particolare alla stagionalità degli ingredienti e alla qualità degli stessi. Non mancano le preparazioni di pietanze vegetariane e vegane. Uno dei punti di forza dell'Accademia del Monsù è la sua attenzione per i dettagli, che si riflette sia nella presentazione dei piatti che nel servizio offerto. Inoltre, i cuochi dell'Accademia del Monsù sono sempre pronti ad adattarsi alle esigenze dei clienti, creando menu personalizzati per soddisfare qualsiasi richiesta.

Accademia del Monsù
A wedding catering service that pays attention to detail and the quality of dining services
Accademia del Monsù is a Sicilian catering service that focuses on preparing traditional dishes from Mediterranean cuisine. The "monsù" were French chefs who worked for the Sicilian nobility during the Baroque period.
Accademia del Monsù offers a wide range of dishes with special attention to the seasonality and quality of ingredients. Vegetarian and vegan preparations are also available. One of the strengths of Accademia del Monsù is their attention to detail, reflected both in the presentation of dishes and in the service provided. Additionally, the chefs at Accademia del Monsù are always ready to adapt to the clients' needs, creating customized menus to meet any request.

The reasons for our choice
An enviable resume boasting international success, from catering for gala events to high-level corporate celebrations.
The choice of catering by international brands such as Ferrari, Ipercoop, IGuzzini, IBM, Teatro Brancati, Hugo Boss, Zeiss, TIM, and Zimmer is an important decision that reflects these companies' commitment to creating an unforgettable experience for their employees, clients, and guests.
Quality catering can make a difference in the organization of a successful event, and the aforementioned companies have shown that they rely only on the best. The choice of food, presentation, quality of ingredients, and impeccable service are just some of the characteristics that make a catering service top-notch.
Furthermore, there is an additional reason to collaborate with Accademia del Monsù. They adhere to the highest standards of sustainability and social responsibility. In a world that is increasingly concerned about environmental impact and the fair distribution of resources, choosing a sustainable catering service demonstrates attention and care for our planet.
La scelta di un catering da parte di brand internazionali come Ferrari, Ipercoop, IGuzzini, IBM, Teatro Brancati, Ugo Boss, Zeiss, TIM e Zimmer è un'importante decisione che riflette l'impegno di queste aziende nella creazione di un'esperienza indimenticabile per i propri dipendenti, clienti e ospiti.
Un catering di qualità può fare la differenza nell'organizzazione di un evento di successo, e le aziende sopracitate hanno dimostrato di affidarsi solo ai migliori. La scelta del cibo, la presentazione, la qualità degli ingredienti e il servizio impeccabile sono solo alcune delle caratteristiche che rendono un catering di alto livello.
Inoltre, vi è un motivo in più per collaborare con l'Accademia del Monsù . Questi ultimi rispettano i più alti standard di sostenibilità e responsabilità sociale. In un mondo sempre più attento all'impatto ambientale e alla giusta distribuzione delle risorse, la scelta di un catering sostenibile è una dimostrazione di attenzione e cura per il nostro pianeta.